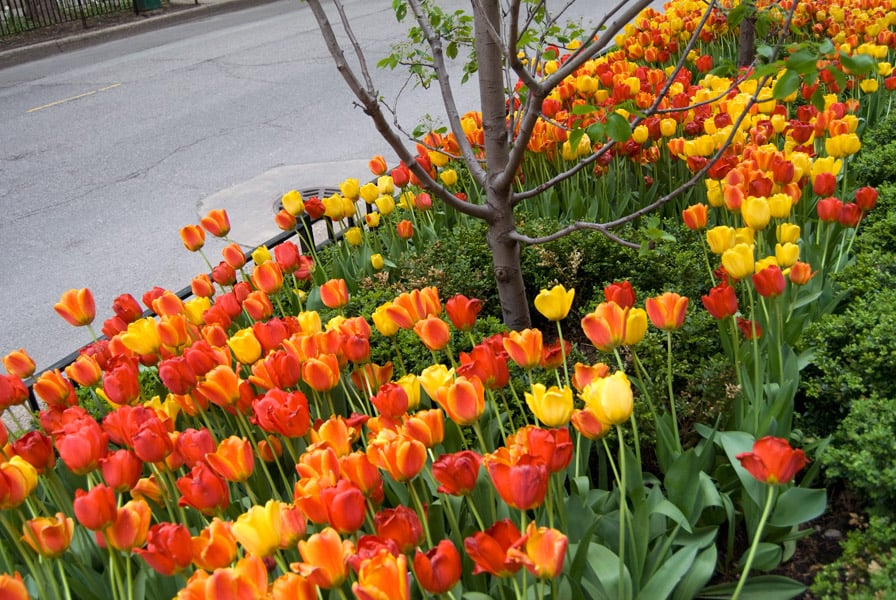 On the Ledge Landscaping's brilliant designs and attention to detail transform outdoor spaces into relaxing Chicago retreats.
We excel in providing unique solutions for small spaces and striking plant combinations throughout large landscapes around Chicagoland.
Our solutions are custom-designed to fit each project. On the Ledge Landscaping uses our own highly skilled crews to do the work and we supervise them directly. We love the synergy that results when we discuss your design needs with you, and we're not afraid to think outside the box.
The first thing you should know about us is that we care about you and your landscape dreams and bringing them to life. Our customer service, experience, and down to earth working relationship will bring you the finest designs that will not only meet, but far exceed your wildest expectations!
Our skill level is extremely high, detailed oriented and presents to you as a plan that is professionally drawn to scale, well thought out and is pertinent to your needs, wants and loves.
We not only work with you to achieve a balanced landscaping plan that complements your home, your lifestyle and your surroundings, but we also provide you with Custom Master Plans.
These professionally drawn landscape blueprints enable you to beautify your home with a master plan in mind. We're happy to create a Master Plan that is built all at once or section by section over time.
Each plan is color-coded to show you which plants are recommended and where they should go. We strive to make your landscaping as carefree as possible by choosing and recommending plants that work with the particular conditions of your lawn.
On the Ledge Landscaping takes pride in being a part of the Chicago community and helping property owners with time tested and honored landscape and horticulture suggestions, finding solutions for their landscape, hardscape and outdoor living needs. If you're looking for an experienced, hard working Chicago landscape designer, contact On the Ledge Landscaping for a free consultation.