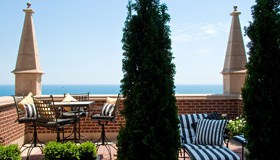 Our rooftop gardens luxuriously compliment each individual building's architecture and create an ideal place to entertain, to quietly read, relax and enjoy the spectacular Chicago skyline – high above the bustling City!
Your home or business doesn't have to be bordered by an urban jungle. Let the professionals of On the Ledge create a beautiful urban landscape that combines your vision with our expertise, all at an affordable cost.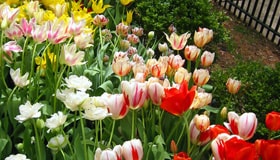 It's that first impression, that curb appeal that makes others want to live there — or they want to know who does your landscaping? In the high-traffic, densely populated neighborhoods of Chicago, residents will relish a sprawling promenade of fabulous color and pretty blossoms. Through careful planning and creative gardening, our parkway landscaping becomes a lovely oasis in the city.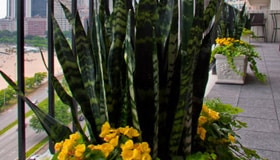 Your space maybe limited, but you are not short on cheery appeal, beauty or creativity. With special attention paid to details and exciting color schemes that always turn heads and keeps them talking. Our windowboxes can be found in numerous locations throughout Chicagoland.